How to Enable or Disable windows update services in Windows 10
1. Launch Run, type services.msc and tap OK.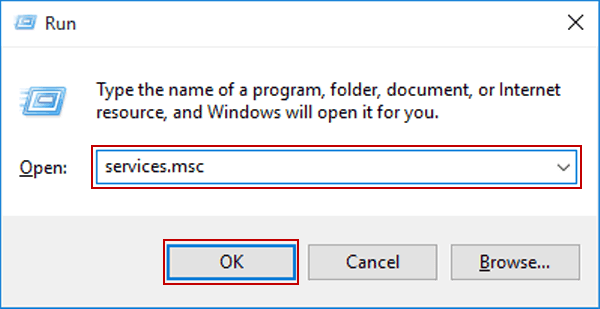 2. Open Windows Update in the services.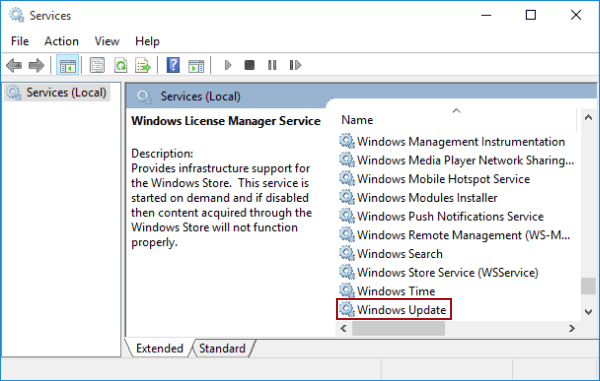 3. Click the down arrow on the right of Startup type, choose Automatic (or Manual) in the list and hit OK to have Windows Update enabled.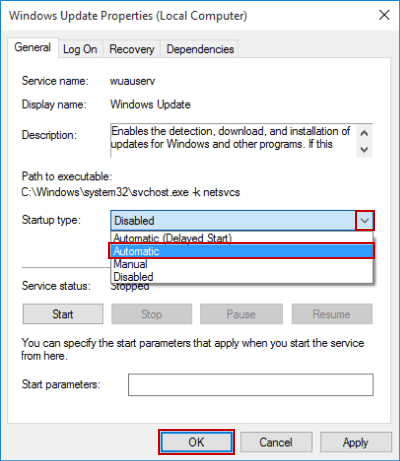 4. Similarly, to disable it, tap the down arrow, select Disabled and choose OK.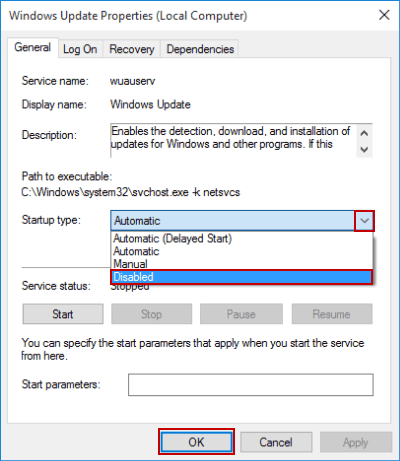 Steps to Change Windows Update Settings in Windows 10
1. Select the Start button and then choose the settings icon.
2. Select Update & Security.
3. Select Windows Update from the menu on the left, assuming it's not already selected.
4. Select Advanced options.
The various settings on this page control how Windows 10 will download and install updates for the operating system, and perhaps other software, from Microsoft.
To find the Windows Update Log in Windows 10
Open PowerShell.
Type the following command at the PowerShell console:
              PS C:\> Get-WindowsUpdateLog